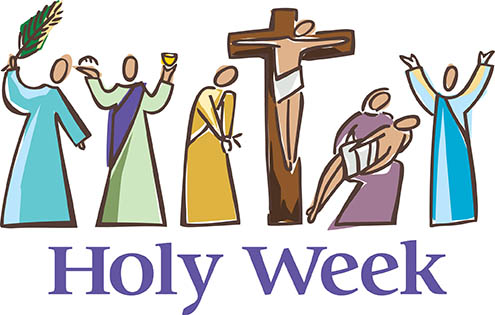 Celebrations 2017 Schedule
Monday to Wednesday: Daily Masses at 10am and 7.30pm.
Wednesday 12th April: Penitential Service/Confessions at Friary Church at 7.30pm.
Holy Thursday 13th April: The only Mass on Thursday morning will be the Mass with the Blessing of Holy Oils in the Cathedral, Waterford at 11am.
Evening Mass of the Lord's Supper at 7.30pm: (Procession with Holy Oils, participation of Exraordinary Ministers, Holy Communion and both kinds). Adoration at the Altar of Repose in the Day Chapel to finish at 10pm.
Good Friday 14th April:
12 noon: Stations of the cross for children
3pm: The Celebration of the Passion of the Lord. Liturgy of the Word followed by the Solemn Intercessions, Adoration of the Holy Cross, Holy Communion.
(Confessions in the Day Chapel Sacristy after this celebration)
7.30pm: Traditional Stations of the Cross
Holy Saturday 15th April:
Confessions 12.30 to 1.30pm and 6 to 7pm
7.30pm: Blessing of the Paschal Fire in grounds of St. Oliver's Church followed by Easter Vigil Mass (with participation of Baptismal Team Members)
Easter Sunday 16th April:
Masses at 9am and 12 noon.
Banna Cluain Meala will be present at 12 noon Mass.
Easter Week: Mass each morning Monday to Friday at 10am.
Saturday 22nd April: Morning Mass at 11.30am.






by